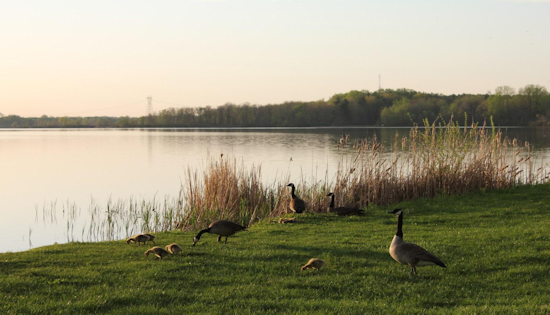 2 Samuel 7:18
"Then King David went in and sat before the Lord, and he said: "Who am I, Sovereign Lord, and what is my family, that you have brought me this far?"
Family. "You can't live with them and you can't live without them. You can choose your friends, but you can't choose your family." Quotes about family relationships are plentiful. The topic of family life evokes emotions unlike any other subject. Whether these early relationships are viewed as healthy or dysfunctional, we are all influenced — to some degree — by the persons we define as family.
My sister, my only sibling, is younger by two years and 10 days. All of our extended family members have passed; she is the only link to my childhood. Our shared history enabled us to experience the most formative years of our lives together. We understand each other today because we were witnesses to each other's yesterdays. We remember the joys and sorrows, the good and bad and everything in between though unaware of the long shadows that were being cast into our future.
Our relationship runs deep. Although we have distinct personalities and diverse interests, we have a unity of soul. We are authentic with one another, transparent and candid in our conversations. We have come to accept that there are times when we agree to disagree, accepting one another as we are. We have perfected the art of protecting one another, a skill acquired as a result of the many hardships endured through those seminal years. As our parents were physically infirmed, childhood was not a luxury permitted to us. The bond formed through the years of desperation and survival will neither permit us to abandon nor renounce our love and care for one another.
It has been said that you do not know what you have until it is gone. It wasn't until a life-threatening illness silenced my sister for nearly one week that I was able to begin to comprehend the degree to which I would miss her should she not survive.
She has many gifts, but one very special gift is that she is the historian of our lives, remembering and recounting our family life with ease. As she lay silent in the hospital bed, I felt as though my past had lost its voice. She always has a way of reflecting on what our parents would do in any given situation, keeping their memory alive in a way that I was unable to do.
My sister has always been a presence in my life. She was the maid of honor at my wedding, the godmother to our children and the great aunt to the grandchildren. Unmarried and childless, I happily and generously shared my family with her, enabling her to love and be loved in a way that she had always wanted but was unable to experience through a family of her own. "God sets the lonely in families (Psalm 68:6)."
As she lay silent on her hospital bed, my husband and I were anticipating the imminent arrival of our fourth grandchild. I understood that my sister might not survive to share our joy and I knew that life's cherished events would be forever changed without her there to enjoy them with me.
When my sister survived her critical illness, my heart was full of gratitude and I rejoiced that God had given us yet another day to love one another. Each day feels like a gift given straight from the hand of God. The gift is distinctly undeserved but fervently appreciated. As my sister has ministered to her family and friends through countless selfless gestures, many who have been recipients of her thoughtfulness are now rejoicing at her recovery. "Her neighbors and relatives heard that the Lord had shown her great mercy, and they shared her joy" (Luke 1:58).
---
Father God, I want to thank you for your grace; you have given us what we do not deserve. You have shown tender kindness in sparing the life of my beloved sister. We rest in your sovereignty and trust you with all of our days, taking comfort in your Word. "For I know the plans I have for you," declares the Lord, "plans to prosper you and not to harm you, plans to give you hope and a future" (Jeremiah 29:12). In Jesus' name we pray with thanksgiving Amen.
---