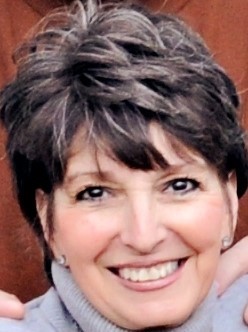 My name is Joan. I've been walking with Jesus since 1983. My life didn't become perfect after meeting Jesus, in fact, in some ways things became more difficult. The difference was that with Jesus I could face life with a different perspective and with a peace that I had never known before. He is the anchor for my soul and the source of all comfort.
I've been blessed with the most amazing husband. Bobby and I have been married for 36 years. He is a prayer warrior embracing Ephesians 6:18, "Pray in the Spirit on all occasions with all kinds of prayers and requests. With this in mind, be alert and always keep on praying for all the Lord's people." God has given Bobby the amazing gift of memorization. It is always a treat when he prays because he quotes Scripture in his prayers and it is incredibly powerful to hear God's Word prayed back to Him.
We are devoted to our two adult children who love and serve the Lord along with their spouses whom we love as if they were our own. We've been graced with five grandchildren and pray that they, too, will grow to walk in truth (2 John 1:4).
I've been writing for as long as I can remember but only recently, at the encouragement of my family and friends, began to gather my work and put it into a devotional. The devotions I've penned are heart-felt and intended to encourage my beloved grandchildren and great-grandchildren to walk in God's truth and seek Him with all their heart, all their soul and all their strength (Deuteronomy 6:5). These writings are a legacy to my loved ones that one day they may proclaim, "I have fought the good fight, I have finished the race, I have kept the faith" (2 Timothy 4:7).
Thank you so much for your interest in my devotions. Please feel free to contact me to share your thoughts about what you've read here. I pray God will use my love of His Son, Jesus Christ, to bring glory to Himself and hope and comfort to every one who finds their way to this site.
Romans 8:37-39 New International Version (NIV)
"No, in all these things we are more than conquerors through him who loved us. For I am convinced that neither death nor life, neither angels nor demons, neither the present nor the future, nor any powers, neither height nor depth, nor anything else in all creation, will be able to separate us from the love of God that is in Christ Jesus our Lord."