Photo by marie kelley photography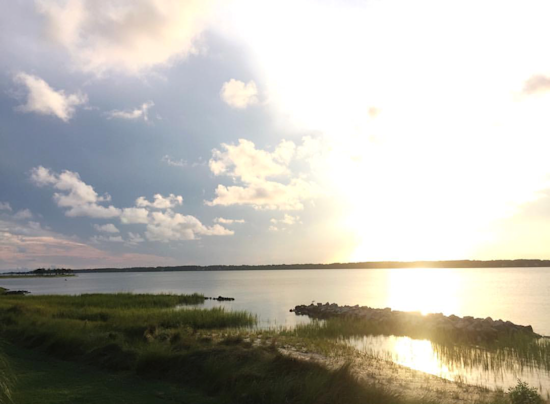 Psalm 143:8
"Cause me to hear thy lovingkindness in the morning; for in thee do I trust: Cause me to know the way wherein I should walk; for I lift up my soul unto thee."
The summer months are quickly passing. It is as though life is playing out in fast-forward mode with each month advancing rapidly onward. The hands on the clock are spiraling out of control, its circular pattern ticking off days and marching them swiftly forward.
Summer is typically packed with activities and adventures specific to the season. Gatherings with family and friends are enjoyed and travels to locations near and far are often reserved for these warmer months.
When faced with a prognosis that forecasts the probability of life's end, the passage of time becomes intensely poignant. Spending time with cherished individuals does not allow for delayed appointments thus the calendar becomes filled with emotional moments where love and memories are shared and prized.
What enhances these precious days is the presence of Jesus. He is a witness to our life. He alone understands our past, present and future. He observes our goings and our comings and He is aware of each event that has shaped and molded us into the individuals we have become. His purpose for our existence prevails and His intentions for our life on earth will be fulfilled according to His omnipotent plan. Therein lies our peace and rest.
When the Spirit of God descended like a dove and came to rest on Jesus (Matthew 3:16), He was commissioned, granted authority, to guide God's children safely home. Our lives provide ample opportunity to daily trust in the faithfulness of our Lord. He strategically places us in situations and circumstances whereby His ministry as the Spirit of counsel and Spirit of courage provides guidance and reassurance in abundance. Paradoxically, life's darkest moments are often remembered as the times when Jesus' character shown the brightest and those difficult hours revealed Him to be a most compassionate and ever faithful lover of our soul. The Lord's tender mercies subjugate any and all hardships we may face and our days are ordained and inspired by Him.
Sweet Jesus, Thank you for loving me with an everlasting love. Thank you for walking with me day by day, moment by moment, and for revealing yourself in the details of my life. Thank you for being a witness to my life and knowing me, flawed as I am, and loving me regardless. Thank you for your tender compassion and faithfulness and the joy that is mine each day as we journey together. In the Name that is above all names. Amen.
---