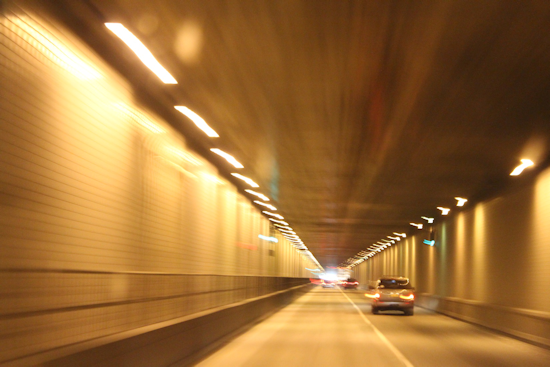 Luke 10:40
"But Martha was distracted by all the preparations that had to be made."
Sometimes it seems as though life is flying by. The fast paced existence that finds many of us barely keeping our head above water has become an unwelcome but established standard of living. We've become so habituated to the frenetic stride of our culture that we speed through life scarcely catching our breath, unconsciously and mindlessly racing through the activities of the day.
Many of us live in a state of perpetual anticipation, planning for some future event, all the while wishing or waiting our life away. We talk about just getting through the day's events while balancing employment, extended family obligations and household responsibilities. The days turn into months and the months into years and we find ourselves living in a reactionary approach to life, putting out today's fires and waking to do it all over again tomorrow.
Our anxiety filled lives are taking a toll on our emotional and physical health and destructively affecting families in general. Single parent homes are on the rise with approximately 13.7 million single parents in the United States today according to a report released by the U.S. Census Bureau (Custodial Mothers and Fathers and Their Child Support: 2009). Without the benefit of a spouse to share the obligations and responsibilities associated with raising a family, single parents must learn to juggle the activities of their lives with little or no supports, and in so doing exacerbating the normal stresses of life.
The Bible is filled with admonitions about setting healthy boundaries and living intentionally for Christ. Jesus clearly illustrates this point through the passage in Luke 10:38-42: "As Jesus and his disciples were on their way, he came to a village where a woman named Martha opened her home to him. She had a sister called Mary, who sat at the Lord's feet listening to what he said. But Martha was distracted by all the preparations that had to be made. She came to him and asked, "Lord, don't you care that my sister has left me to do the work by myself? Tell her to help me!" The Lord said, "Martha, Martha, you are worried and upset about many things, but few things are needed — or indeed only one. Mary has chosen what is better, and it will not be taken away from her."
Christ's reproach of Martha regarding her busyness is compelling and convicting. As a Type A, overachieving personality, my struggles are ongoing as I strive to keep my life balanced and prioritize my relationship with Jesus over all else. How easy it is to become entangled by good and noble gestures that ultimately reduces our relationship with Jesus to an afterthought. Relative to the hours of our day, our heart attitude should emulate the spirit of the widow who gave out of her poverty while others gave out of their wealth (Luke 21:4). As we seek first his kingdom and his righteousness, all these things will be given to us as well (Matthew 6:33). "Now he who supplies seed to the sower and bread for food will also supply and increase your store of seed and will enlarge the harvest of your righteousness" (2 Corinthians 9:10).
---
Father God, as our society embraces activities over relationships, worships and serves created things over the Creator, and sacrifices rest for turmoil, may you speak truth into our hearts and may we choose that which is better. As those who have surrendered our lives to Christ, we belong to the truth and we set our hearts at rest in your presence (1 John 3:19). Blessed are those who have learned to acclaim you, who walk in the light of your presence, Lord. In Jesus' name. Amen.
---