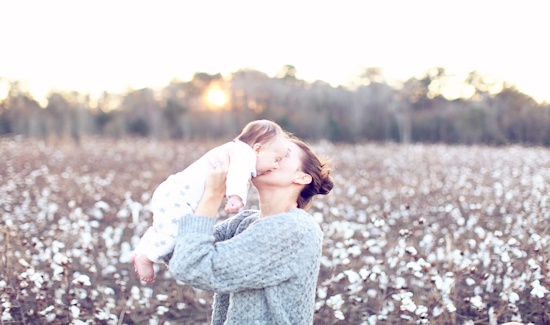 Proverbs 23:25
"May your father and mother rejoice; may she who gave you birth be joyful!"
Photo by marie kelley photography
The children are adults now, blessed with children of their own. Amazingly, the births of our son and daughter are etched in our minds and hearts and replayed at will. Like videos that capture moments in time, these remembered film reels have not faded but are preserved and conditioned with each nostalgic journey back to those miraculous birth events and the succeeding joyful years of parenthood.
Parenting is profound in its ability to eradicate self-absorption. The birth of one's child opens the heart to a love so consuming that we are forever changed, inescapably altered. Knowing that our child's life depends on our sustained love and nurture is at once delightful and daunting.
One need not give physical birth to a child to understand the unfathomable love of a parent for a child. Many parent/child relationships exist with the same intensity and dedication when children are grafted into a family without a personal childbirth experience. The unconditional love of the parent is indistinguishable regardless of the child's origins.
And so it is with the redeemed of Christ. We, standing in faith and dearly loved by God, have been grafted in among the others and now share in the nourishing sap from the olive root (Romans 11:17). The Father has lavished great love on us, that we should be called children of God (1 John 3:1). He has loved us with an everlasting love (Jeremiah 31:3), and as a mother comforts her child, so we are comforted by God (Isaiah 66:13). Our finite minds cannot comprehend the depth or intensity of the Father's love for us. Song of Solomon 8:6 reads, "Love is as strong as death, its jealousy unyielding as the grave." Jesus said, "As the Father has loved me, so have I loved you" (John 15:9).
As our understanding of God's love matures, only then are we moved to grateful praise and humble adoration, appreciatively the recipients of the infinite affection of Jesus Christ, the God of Israel, the Everlasting Father. We are ever aware that we love Him because He first loved us (1 John 4:19), and that our children are a heritage from the Lord (Psalm 127:3).
---
Lord God of Israel, there is no God like you in heaven or on earth — you who keep your covenant of love with your servants who continue wholeheartedly in your way (2 Chronicles 6:14). We praise you from everlasting to everlasting. The Lord's love is with those who fear him, and his righteousness with their children's children (Psalm 103:17).
In Jesus' name. Amen.
---